More than 20,000 spindle repairs
carried out by SMZ
Since 1992, we have been successfully repairing spindles of all types and makes on our test benches equipped with the latest technologies. We are optimally equipped for every order.

For us, the trusting contact with customers, partners and suppliers is the key to meeting the growing requirements due to the constant further development in spindle technology. But the modernisation of the in-house technology and the ongoing further training of our employees are also of great relevance.

From more than 20,000 successful spindle repairs, we know what counts, namely the further development of your spindle to prolong its service life and reduce costs. The trust placed in us is reflected in quality, speed, flexibility and the highest possible precision.
It goes without saying that we are also certified in accordance with DIN EN ISO 9001:2015.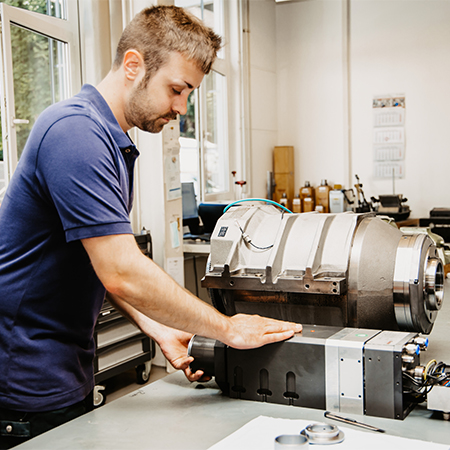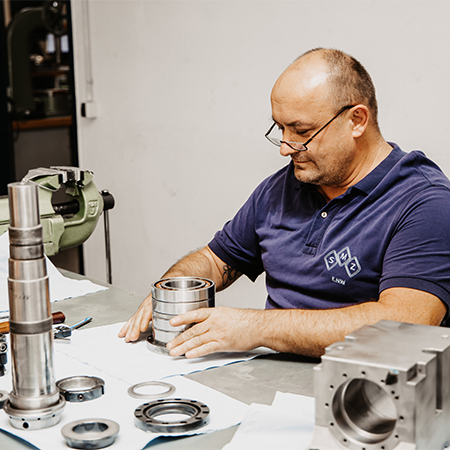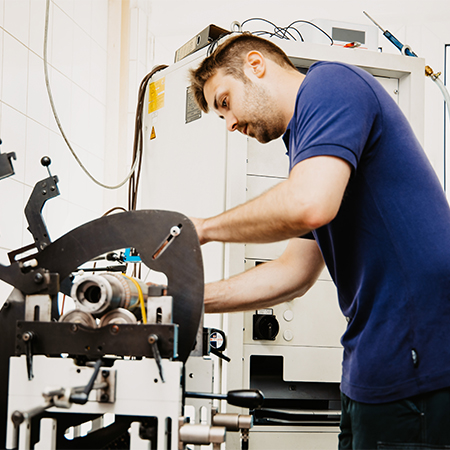 We have been passing on our know-how to our customers for over 30 years.
1992 - Founding of SMZ GmbH in Kernen im Remstal
1998 - Founding of SMZ Italia s.r.l. in Turin, Italy
2000 - Move to our newly built company premises in Kernen im Remstal
2002 - Move to our new company premises in Volpiano near Turin, Italy
2006 - Expansion of the company premises in Kernen im Remstal to over 900 m², founding of SMZ Polska Sp. Z.o.o. in Lubon, Poland
2009 - ISO certification in accordance with DIN EN ISO 9001:2008
2014 - Move to our new company premises in Poznań, Poland